Tonya has more than 25 years of experience and expertise in the areas of trauma, spirituality, addictions, sexuality and gender issues. She is a Licensed Clinical Professional Counselor (ME), Licensed Clinical Addiction Specialist (NC), a National Board Certified Counselor, a Level III Certified Experiential Therapist, and a Level II trained EMDR therapist. Tonya is a member of the American Counseling Association, the Association for Lesbian, Gay, Bisexual, and Transgender Issues in Counseling, the International Association of Addictions and Offender Counselors, and the American Society of Experiential Therapists.
As a new clinician in Maine, Tonya was ecstatic to discovery LivingWell, a center for cultivating mind-body health and spiritual growth through practices of mindful awareness, creative expression, and integrated care. She felt an immediate connection and synergy with Sally Bowden-Schaible, the founder and coordinator of the center. The holistic philosophy of LivingWell fully resonates with Tonya's own values and beliefs. Through her own journey, Tonya has learned to lead with an open heart. Her passion for helping others runs deep in her spiritual beliefs that we are all just "Walking each other home" and "Leave no one behind." Tonya is elated to work with other like-minded clinicians to assist others in their healing journeys while rediscovering their authentic selves.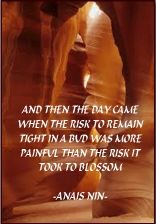 In addition to her private practice work, Tonya is a visiting therapist at Onsite workshops in Cumberland Furnace, TN. At Onsite, she honed her skills of psychodrama and experiential therapy with experts like Sharon Wegscheider-Cruse and Dr. Tian Dayton. In addition, through her previous work at world renown treatment center, The Meadows, Inc. in Wickenburg, AZ, Tonya had the privilege of working and training with top professionals in the field of trauma, addiction, and experiential therapy including, but not limited to Pia Mellody, Dr. Claudia Black, John Bradshaw, Peter Levine, and Dr. Bessel van der Kolk.
As a native of North Carolina, Tonya's intention was to move back to the East Coast to be closer to family. She is excited to be living in the Portland, ME area and looks forward to experiencing the four seasons. When she is not working, she enjoys, traveling, visiting with family and friends, attending concerts and theatre shows, meditation, reading, being in nature, and mostly, spending time with her long time best friend and partner and their wonderful four legged babes.



Philosophy of Practice
Do you find yourself repeating the same patterns, choosing partners, spouses, and friends that yield the same results? Do you find yourself feeling "childlike" in circumstances in your life and wonder "what is this all about?" I'd like to help you. I can help you learn to take responsibility for your life and learn to "grow yourself back up."
We can work together to explore and heal old pain, fear, anger, and shame that continuously sets you up to repeat old patterns and weighs you down in your life. You can stop "acting as if" by being real.
Being Real..................this I believe, is the essence of life.
If you find any of this is something you can relate to, please call my office today to start your healing journey (207) 420-2104. I look forward to hearing from you.